Rates
We offer five unique guest rooms and an inviting New Common Room. All rates are based on double occupancy. For an additional person (7 years and older) in the room there is a $20 fee per night. All of the five brook-side rooms have private entrances to include a private bath with shower. The rates include a continental breakfast, complimentary WiFi and Cable TV.
Nightly rates range from $100 - $140 (2 night minimum)
Magic Mountain room (1 oversized Double)
Stratton Mountain room (1 queen bed, 1 twin day bed)
Mount Snow room (1 queen bed, 1 twin day bed)
Bromley Mountain room (2 oversized Doubles)
Okemo Mountain room (1 oversized Double)
Please inquire about special rates for academia, and residents of Jamaica, VT
All rooms are subject to an additional 9% Vermont Rooms and Meals tax. A minimum stay of 2 nights is required for weekends (3 nights for certain holidays). Our reservation policy is payment by personal check, cash, credit card (Mastercard and Visa only), or traveler's checks. Once you arrive and check into the Stone Boat Farm or cancel within 24 hours of 3 pm on the day of your reservation, you are liable for the total amount of your reservation duration (see below).
Academic Discount:
As an incentive to the academic community, we provide a discount based on the following criteria. Please let us know at time of booking that you are affiliated with a college or university, require identification to this fact at time of check in. The discount is issued based on a minimum 2 night stay/double occupancy, does not apply to additional guest to the room. Holiday Weekends and Peak Seasons the discount applies to the first night's stay but not additional nights.
Jamaica, VT Discount:
For local residents from Jamaica, Vermont we give the same discount as for academics, please inquire at time of booking. A minimum 2-night stay is required for weekends. The academic single night rate applies for holidays and fall foliage season.
Holiday/Foliage Season Rates:
Holiday rates and foliage season rates are the same as the single night rate listed above but may require a 3 night minimum stay during these time periods.
Wine and Cheese
Begin your memorable stay with a welcoming array of Vermont cheeses, fresh fruit and great wine. We offer this to be available upon your arrival for an additional $50.00 to your selected room rate. The perfect touch when celebrating a special occasion or an added measure of relaxation after your travels to the property. Please specify Red or White at time of your booking.
Reserve the Entire Inn
Please inquire about special pricing when booking the entire Inn for Weddings, Family Reunions, Girls Get-a-ways, Area Events, Small Business Meetings or just a group of friends wanting to spend a bit of special time together.
Deposit and Cancellation Policy:
A deposit in the amount of one night's stay or 50% of the total amount for a multiple-night visit (whichever is larger) is required to guarantee each room. Cancellations should be made by speaking with us in person (802) 297-9929 or via an acknowledged e-mail at info@stoneboatfarm.com Voice mail messages do constitute a cancellation confirmation when accompanied by an email communication. As a small business we appreciate you're respecting our cancellation policies as this does affect the operations of the business and our offering all of our guests the highest level of service.
A deposit is refundable if the cancellation or change is received 14 days before 3 PM on the reserved arrival date. All refunds are subject to a $25.00 per room handling fee. Late arrivals, "no shows", early departures and guests who cancel within 24 hours of 3 pm on the day of arrival will be charged for the entire reservation duration. We understand there are extenuating circumstances of which we are happy to consider.
Children are welcome, provided they have adequate supervision at all times from accompanying adults. Children up to the age of six are free. Children age 7 and over are charged the same rate as adults ($20 per night plus 9% VT tax).
We are a smoke-free property. No smoking or lighting of objects that produce smoke are allowed in the rooms or enclosed common areas. A $200 fee will be accessed if after check out and upon room inspection this policy is broken. Smoking is allowed on the back patio by the stream and pond. This policy is for the safety and comfort of all our guests.
Guest rooms are typically available after 3:00 pm. Check out time is 11:00 am but we can accommodate special requests.
In our common room guests will be treated to a Continental Breakfast, to include coffee, juices, an assortment of teas. A variety of board games, books on the region and cards are available for your enjoyment.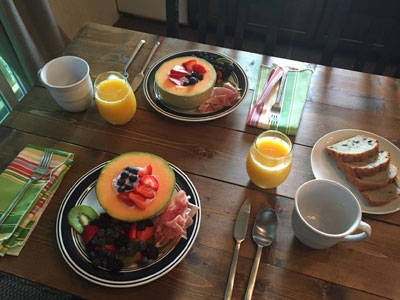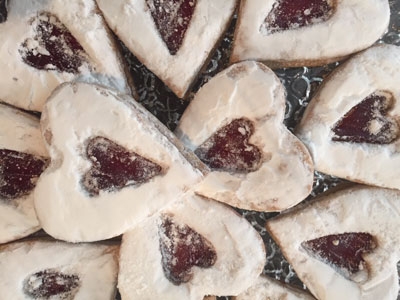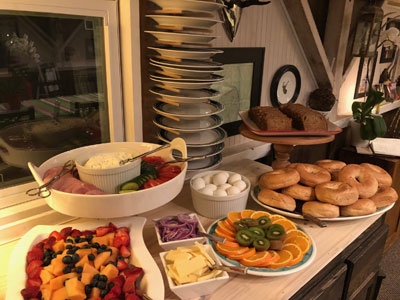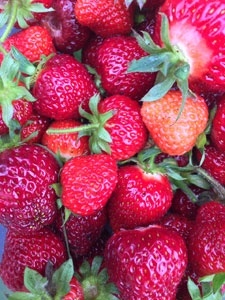 In the guest rooms, cozy down or microfiber comforters - toiletries - cable TV - WiFi access. We have a limited selection of cross country skis/boots and snowshoes available for guest use. Wonderful cross-country ski trails are nearby. You do not need previous experience to snowshoe, but it is good to bring solid, warm boots (e.g. hiking boots) In the summer, guests can enjoy the outdoors, with brook-side sitting areas, make use of the barbecue and relax by the stone fire pit.
We have a variety of special pets to include 3 Alpaca - Bob, Victor and Mystic and ducks who love to have their picture taken and posted on social media.